How To Select The Best Home Security System In The Woodlands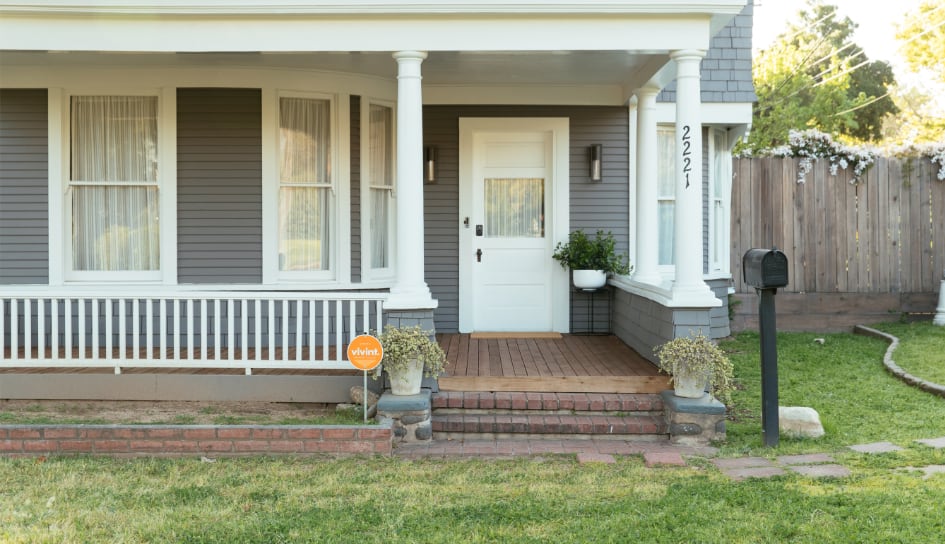 You have a plethora of choices when you look for a home security system in The Woodlands. You can go DIY and set up whatever cameras and components you found on the internet. You could go with a traditional security company that hard wires all your tech together, with little regard for your home's aesthetic. Or you can go with a company that employs state-of-the-art wireless components that flows seamlessly into 24/7 security monitoring services.
The final call is yours to make, but know what you need to look for when you want the best home security system in The Woodlands.
The best security system in The Woodlands uses cutting-edge technology
Security equipment has progressed throughout the 21st century. No longer do you need cumbersome, industrial-looking detectors located in awkward spots. Also absent are those fuzzy, black-and-white security camera feeds in which everything looks like a distorted blob. And never again will you have to dash to your code pad so you can frantically punch in your security code on a sticky number pad within a few seconds of getting home.
Modern best security systems in The Woodlands utilize durable components that blend into your decor. Wireless components enable you to put a 1080p security camera or fire alarm in any spot in your home. Equipment will pair together and be reliable enough to endure the bumps and bruises of nightly use.
The best home security system in The Woodlands syncs all your components together
The best security systems in The Woodlands make you safe and your home more conducive to your lifestyle via home automation. From smart locks to smart lights, every component on your system works through the same control center and your smartphone.
But the real potential of having your security system, HD cameras, and automation system link together is the ability to work off one another. When it's time for bed, you can push a button (or tell Alexa "Good night" and your systems arm, your lights flip off, your doors lock, and the thermostat adjusts. Or if your monitored fire detectors pick up smoke, your smart thermostat can turn on the ventilation system while all the smart lights come on and doors unlock. Security systems make it faster for you to get to safety while they call emergency personnel.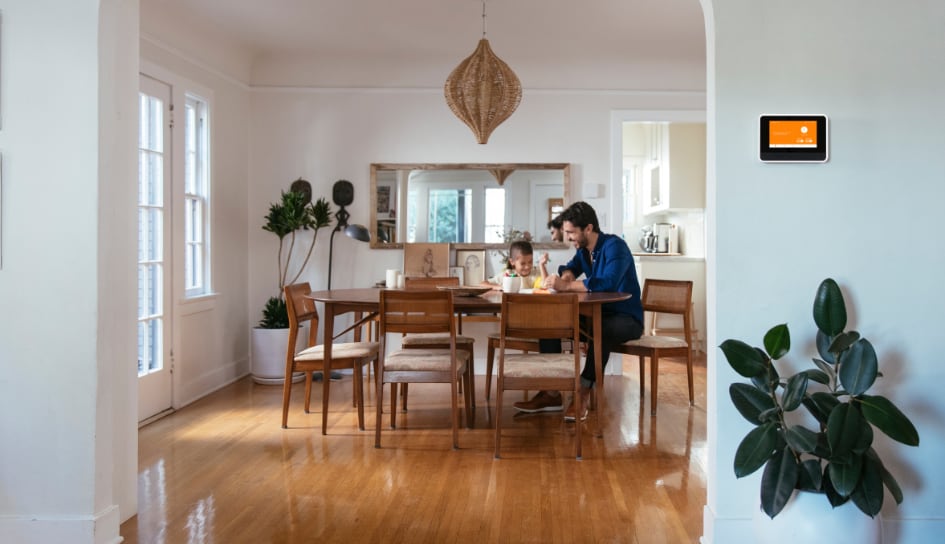 The best home security system in The Woodlands is simple to use
You shouldn't be required to find your security system's owner's manual when there's an emergency. Instead, your centralized touchscreen Smart Hub ought to have understandable controls with clear buttons and understandable commands. The same control scheme should seamlessly travel to the mobile app, so you don't need to memorize a brand new system for remote use.
It will only take you one or two taps on a screen to see live feeds or video clips. Devices will sync together without a lengthy linking process. Adding new devices should be as seamless as the initial setup. And if something seems confusing, the best home security system is equipped with a Smart Hub section for tutorials and a way to talk to customer service.
The best home security system in The Woodlands has round-the-clock monitoring
Should your alarms trip from a burglary, but no one around to hear it, do the police ever show up? That's the question you should ask when you're looking for the best security system in The Woodlands.
Security monitoring experts keep an eye on your security system and will answer to multiple types of emergencies. In the instance that your monitoring system sense a fire, break-in, or another issue, your monitoring experts immediately alerts you and the corresponding emergency responders. This frees you to focus on getting your family and pets to safety while help is on the way. And if you're out and about, your monitoring professionals will respond to each tripped alarm and sensor when you can't.
The best home security system in The Woodlands has exemplary customer support
Some companies roll out the red carpet when you're trying to purchase a home security system, but leave you on the phone humming the Jeopardy! theme song should you are trying to solve a problem. However, you should experience a prompt response from a security expert when setting an install, getting help on a problem, or ordering new devices. And the best security system in The Woodlands gives you a direct line to customer service on your Smart Hub and via their smartphone app.
The best home security system in The Woodlands is provided by Vivint
To design the best security system to meet your family's needs, the answer is Vivint. The simple devices, 24/7 monitoring, and sublime customer service make your house a streamlined smart home. Just call (346) 787-2806 or submit the form below to get started.
Cities Served Around The Woodlands By Smart Security Specialists Your Local Vivint Authorized Dealer